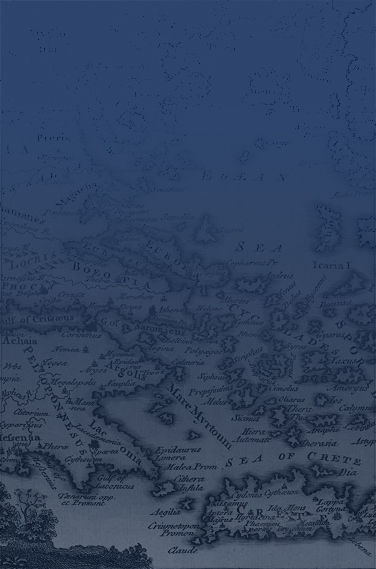 DATA BASE STRUCTURE
In our Database, there are six
entities
(Records), the main two of which are the
Person
and the
Institution
. The four secondary entities are the
Source (Event)
, the
Place
, the
Family Name
and the
Given Name
. Finally, a specific entity is the Relationship, which results from the connection of the above entities with each other.
Each entity is structured by a set of fields (as analyzed below), which are grouped into characteristic sections and contain the processed information about each person. The terms used in the fields is analyzed, defined or translated, where necessary, in the relevant glossaries of
terms
and
relations
.
The website appears in Greek and English format. However, the content of each entity's fields in the Database is currently offered only in Greek.
MAP OF ENTITIES AND FIELDS
Entities
A. Person (main entity)
B. Institution (main entity)
C. Source (secondary entity)
D. Place (secondary entity)
E. Family name (entity)
F. Given name (entity)
G. Relation (system entity)
Α. PERSON
1. IDENTITY
1. Family Name (Greek or Italian)
2. Family Name (Latin)
3. Paternal Family Name (Greek or Italian) [For married women]
4. Family Name (Variations): all Latin, Greek or Italian variations
5. Given Name (Greek or Italian)
6. Given Name (Latin)
7. Given Name (Variations): all Latin, Greek or Italian variations
8. Father or Husband name
9. Nickname (Greek or Italian)
10. Nickname (Latin)
11. Serial Number
12. Gender
13. Ancestry
14. Genus (Latin term)
15. Origin (Latin term)
16. Personal status
17. Social status (Latin term)
18. Title (Latin term)
19. Office (Latin term)
20. Occupation (Latin term)
21. Colony


2. FLORUIT
22. Year of first mention (alive)
23. Year of last mention (alive)
24. Year of first mention (late/quondam)


3. COMMENTARY
25. Comments


4. RELATIONS
26. Event (Role)
27. Kinship
28. Dependency
29. Other Relations (persons)
30. Place
31. Institution

Β. INSTITUTION
1. IDENTITY
1. Name (Greek)
2. Name (Variations) (Greek and Latin)
3. Category
4. Type
5. Doctrine
6. Colony
7. Location (map)
8. First mention (year)
9. Last mention (year)
10. Comment

2. RELATIONS

1. Event (Role)
2. Place
3. Persons (inverse relation)
4. Institution (inverse relation)

C. SOURCE
1. IDENTITY
1. Name
2. Number
3. Year of issue
4. Month of issue
5. Day of issue
6. Copy or Registration (year)
7. Place of issue
8. Language
9. Genre
10. Category


2. CONTENT
11. Short summary
12. text


3. REFERENCE
13. Source (archival)
14. Folio
15. Source published
16. Page
17. Number
18. Source (epitome)
19. Page
20. Number


4. RELATED PLACES
21. Places


5. DOCUMENT MENTIONED
22. Date
23. Genre
24. Category
25. Issued by

D. PLACE
1. IDENTITY
1. Name (Modern Greek)
2. Name variations (Modern Greek, Latin)
3. Location


2. HISTORICAL IDENTITY
4. Year of first mention
5. Type (Latin term)
6. Colony
7. Territorium (Latin term)
8. Sexterium (Latin term)
9. Turma (Latin term)
10. Civitas
11. Castellum (Latin term)
12. Village
13. Region
14. Comments

E. FAMILY NAME
1. Name (Variations): Latin, Greek, Italian
2. Type

F. GIVEN NAME
1.Name (Variations): Latin, Greek, Italian
2. Type
3. Gender

G. RELATION
1. Source record
2. Relationship type
3. Target Record
4. Relationship Kind
5. Start Date (source)
6. End Date (source)
7. Original Source
8. Description